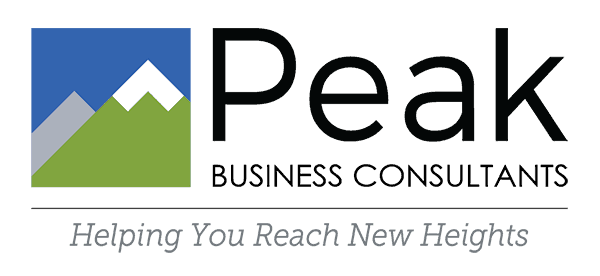 Peak is Open for Business...Rest Assured, We're Still Here for You!
Peak Business Consultants' Response to COVID-19
With so much uncertainty surrounding the COVID-19 coronavirus, effective Wednesday March 25th, 2020, Peak Business Consultants will be moving all employees to work remotely from home until we can safely return to work.
Update: As of June 1st, we will be allowing those who wish to work in the office access to the space (following the recommended guidelines of the State of NH and CDC, of course). However, we are still not conducting in-person visits in our office at this time. 
During this time, please understand the best form of communication will be email. Existing clients – be sure that you communicate via your distribution email, this ensures everyone that everyone who works on your account will be able to assist you. If you need to jump on a quick phone call, we have Zoom available and can setup video chats or audio chats to discuss work. Please note, you can still call the office, however, our phone system cannot transfer calls to our cell phones. If you need to leave a voicemail, please leave it in our general mailbox and the message will be relayed to the right person(s). We promise to communicate with our clients as quickly, effectively, and often as we can, but understand that some of us have our entire family at home and need to take care of them as well. If you do not get a response from somebody within 24 hours regarding work, please send a follow up email, and thank you in advance for your continued understanding. 
If you have any further questions or concerns, or are a new client looking to connect with the team, please reach out directly to Intake@peakconsultantsllc.com and we can help you out.
Best,
The Team at Peak Business Consultants, LLC
Stay positive everyone! Here's a resource for everyone should you need it – the Small Business Association' response to the COVID crisis: https://www.sba.gov/page/coronavirus-covid-19-small-business-guidance-loan-resources