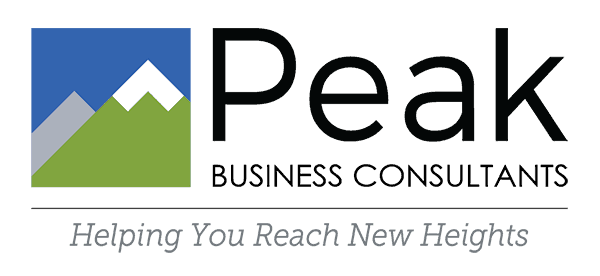 Work With Us!
Jobs and Career Opportunities at Peak Business Consultants
Open Jobs at Peak Business Consultants – Rye, NH
Culture is everything here at Peak. We are more than just our skill set. Along with your resume, please include a message that conveys who you are and why you want to work at Peak.  Resumes without such cover letters will likely not be considered.
 Why Work at Peak? Click here to find out!
---
FULL CHARGE BOOKKEEPER
Rye, NH (just minutes from Portsmouth, NH)
JOB DESCRIPTION
Have 3-5 years of experience as a full charge bookkeeper
Extensive QuickBooks experience (Desktop and QBO)
Have a strong background in payroll processing & management
Experience working with multiple clients from different industries
Really enjoy bringing order out of chaos for clients
A self-starter who enjoys variety in work, and can self-manage work flow
Like to work hard but also want to have work/life balance
A really smart, self-motivated, personable, problem solver, with amazing bookkeeping, and analytical skills?
If this sounds like you, read on, you may be who we are looking for.
This job will not fit everyone, but if it fits you, we want you!  You will have a lot of fun and have the privilege of working with an amazing team of people in this fast-growing company. We like to work hard for our clients and for each other.  At Peak we are about the team.
Position:
Part-time to full-time bookkeeper/consultant & payroll manager working under the supervision of our lead consultants to provide clients with services related to of all things accounting, except taxes, we don't do taxes. We don't want to do taxes.
Scope of Job:
Duties include, but are not limited to, full charge bookkeeping duties, payroll processing & management, working with lead consultants to compile data and maintain financial reporting at various levels, client communications.
Hours = varied
Starting hours approx. 15-20 hours per week, but the position could quickly grow to a 32-40 hour per week position over the first 3-6 weeks. Looking for candidates with desired work hours of at least 25/wk, but up to 40 is also welcome. Work hours & days may vary, dependent on client work needs. Flexibility is a must. We strongly believe in working to maintain consultant workloads at their desired hours.  We expect our part-time staff to pitch in when needed with extra hours at crunch times, and they expect us not to overburden them beyond agreed upon commitments in normal times. We want you here when we need you, and we support your wanting to enjoy your life outside of work without the burden of being over-committed.
Compensation:
Salary commensurate with qualifications and experience
Benefits:
Great work environment and team
Life balance: Schedule flexibility, no set hours, we all have things that make us happy and we want you to be able to maintain those things.
Interesting work that is different every day. We love our clients and they are all different
PTO, and small employer contribution to group insurance plan for employees averaging over 20 hours, simple IRA after 1 year.
Required skills and qualities:
3-5 years of experience as a full charge bookkeeper
Associate's degree in Accounting Preferred
Extensive experience in QuickBooks bookkeeping software
Strong Payroll Processing experience
Strong systems and general accounting skills
Proficient in Excel
Good client management skills
Please Note: Owner brings dogs to the office. If applicant has allergies or a strong dislike of dogs, this will not be a good fit.*
Please do not apply if:
See note about dogs*
You enjoy having a predictable routine and workload. Things change and move fast here and we need people that enjoy that.
You like to have a problems/issues resolved for you. With varied clients, we have different issues and/or problems come up that need to be solved.  We need people that love that challenge, and can come up with solutions to bring to the team.
How to Apply:
Culture is everything here at Peak.  We are more than our skillset.  Along with your resume, please include an introductory statement that conveys who you are and why you want to work at Peak.  Resumes without this supplemental document will not be considered.  
Contact Us today!
As always, we are happy to have a confidential, complimentary conversation to discuss our services and pricing structure at any time. Just give us a call or drop us an email and one of our consultants will follow up immediately with an introduction to our company.