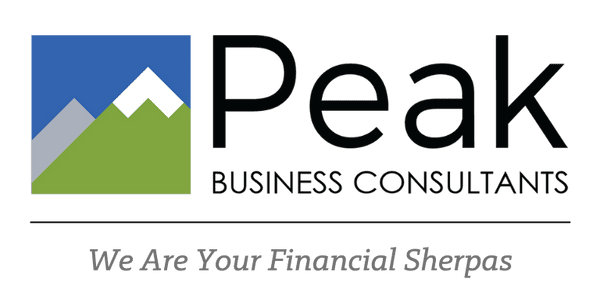 New Hampshire Accounting Jobs: QuickBooks, Bookkeeping & Accounting Careers on the Seacoast in Rye, NH
Become a Peakster! Available Career Opportunities at Peak Business Consultants
Open Jobs at Peak Business Consultants
Culture is everything here at Peak. We are more than just our skill set. Along with your resume, please include a message that conveys who you are and why you want to work at Peak.  Resumes without such cover letters will likely not be considered. 
---
AVAILABLE POSITIONS
Senior Bookkeeper
SENIOR BOOKKEEPER 
This job is located in Rye, NH, just moments from Portsmouth, New Hampshire. You must be able to commute to this location.
Is this you?
1. Did you take a break from your accounting job to raise a family but are itching to get back in the game?
2. Are you tired of working as a high-stress role with no work/life balance?
3. Are you a smart, self-motivated, personable, problem solver, with amazing accounting, and analytical skills?
This job will not fit everyone, but if it fits you, we want you! You will have a lot of fun and have the privilege of working with an amazing team of people in this fast-growing company. We like to work hard for our clients and for each other. At Peak, we are all about our clients and all about our team.
The Sr. Bookkeeper supports the Lead Accountant to provide multiple clients from different industries full-charge bookkeeping services with minimal supervision.
ESSENTIAL FUNCTIONS:
· Process AP and Manages Vendor Relationship
· Maintain schedules of key payables and filings due monthly/quarterly/annually
· Process AR and Learns and Implements Detailed Reconciliation Processes
· Payroll processing and management
· Reconcile bank and credit card accounts
· Compile data and maintain financial reporting at various levels
· Assist Leads with various financial reporting including but not limited to financial analysis, cash projects, budgets, inventory month end sales
· Effectively manage and prioritize multiple projects, tasks and key timelines
· Maintain accurate and complete documentation on the status of ongoing projects
· Assist in troubleshooting and resolving accounting support inquiries with focus on providing a high level of customer service
· Communicate to Lead on any issues with daily processing
· Be aware of cash status of accounts at all times and bring to leads attention if there are any issues
· Bring any processing errors to the attention of the lead on account immediately
· Working and communicating cohesively with Leads and client team members to assure clients are receiving regular communication on accounts in a timely manner
· Accurately use Peak task management (Monday's) and continually review to assure accuracy and completeness of current job duties
· Use of workflow system (OneNote/Teams) to maintain communication with Client team Project Team, and Client communications and reporting.
· Additional duties may be required from time to time
QUALIFICATIONS:
· QuickBooks, Desktop and Online software proficiency
· Proficient in EXCEL
· Strong payroll processing experience
· Experience with the monthly accounting cycle to include accounts payable, accounts receivable, and bank reconciliations
· Proficient understanding of Balance Sheet & Profit and Loss Statements
· Ability to manage multiple projects independently and meet deadlines
· Strong attention to detail and outstanding oral, written and interpersonal skills
· Professional and resourceful style; high integrity and sound judgement
· Self-motivated with a positive and professional approach to working independently and manage a team
· Must be reliable
· Experience using Microsoft Teams and One Note
CONDITIONS & PHYSICAL DEMANDS:
· Ability to sit for long periods of time.
· Ability to speak concisely and effectively communicate in person and over the phone
The First 90 days of employment will be on-site and then hybrid will be worked into scheduled based on client needs.
Job Types: Full-time, Part-time
Pay: $22.00 – $26.00 per hour
Benefits:
401(k)
Dental insurance
Disability insurance
Flexible schedule
Health insurance
Life insurance
Paid time off
Physical setting:
Schedule:
Ability to commute/relocate:
Rye, NH 03870: Reliably commute or planning to relocate before starting work (Required)
Experience:
Accounting: 5 years (Required)
Work Location: Hybrid remote in Rye, NH 03870