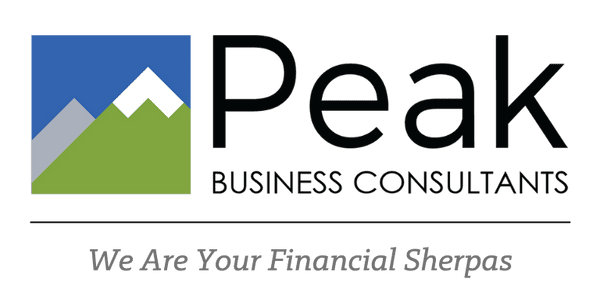 Why Work with Peak Business Consultants?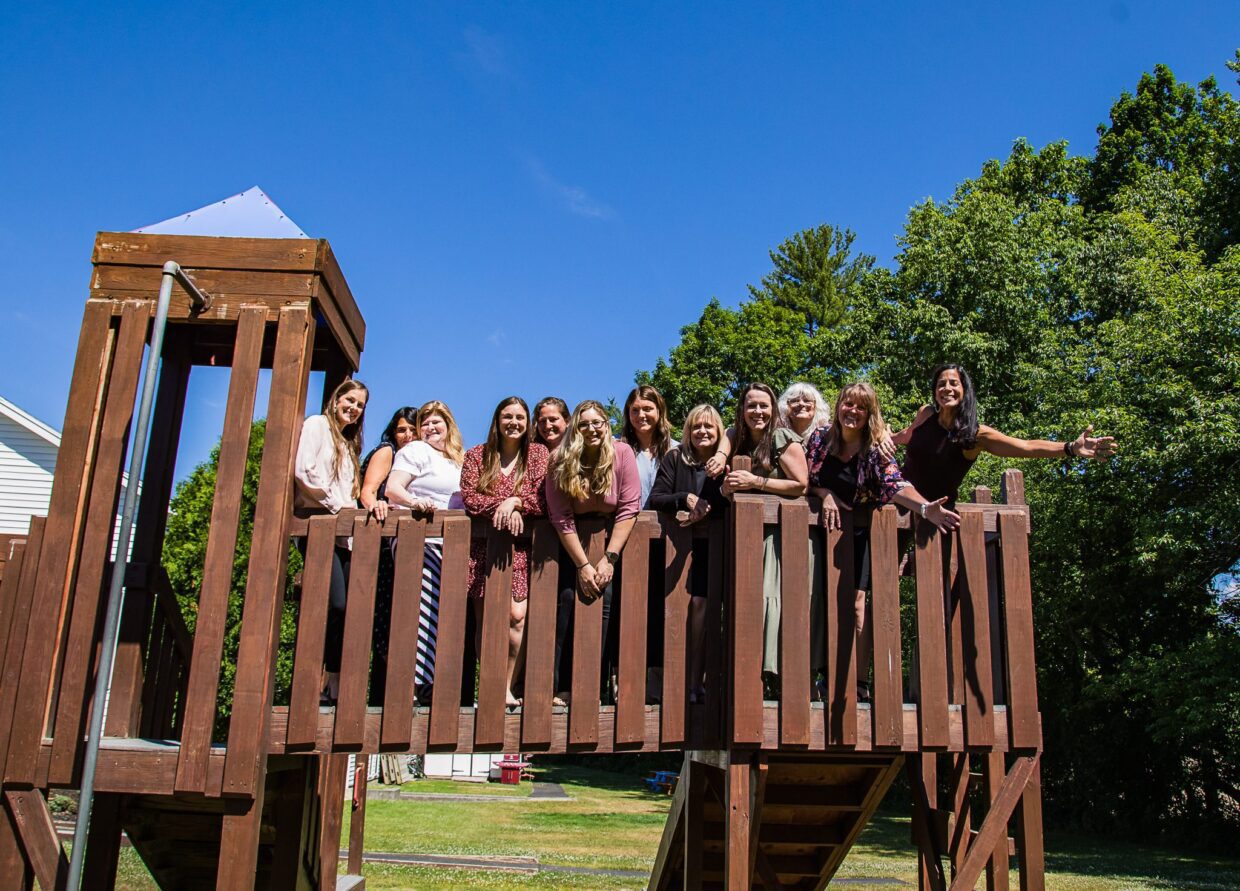 What Makes Us Different.
Bookkeepers keep, consultants advise. We offer a comprehensive, balanced level of service so that we can help your business reach new heights. Often, business owners try to manage the financial aspects of their company on their own while simultaneously performing the difficult task of actually running the business. With so many demands on their time, it typically isn't possible to effectively manage both the business and the financial record keeping, and guess which side typically takes the backseat!
Our consulting team is here to offer as much, or as little financial support as your business requires so that you can focus on what your business needs – You!
We come to our clients no matter where they stand currently, at their level. We meet you where you're at. Perhaps your books a mess? We don't judge. We'll clean them up and get your financial house in order so that moving forward sound financial decisions can be made based on actual, reliable financial data. Don't need consulting services? No worries, we can happily keep the books in order and nothing more. If you can't see where you're at currently, you'll never be able to judge where you are going. We are here to support you every step of the way.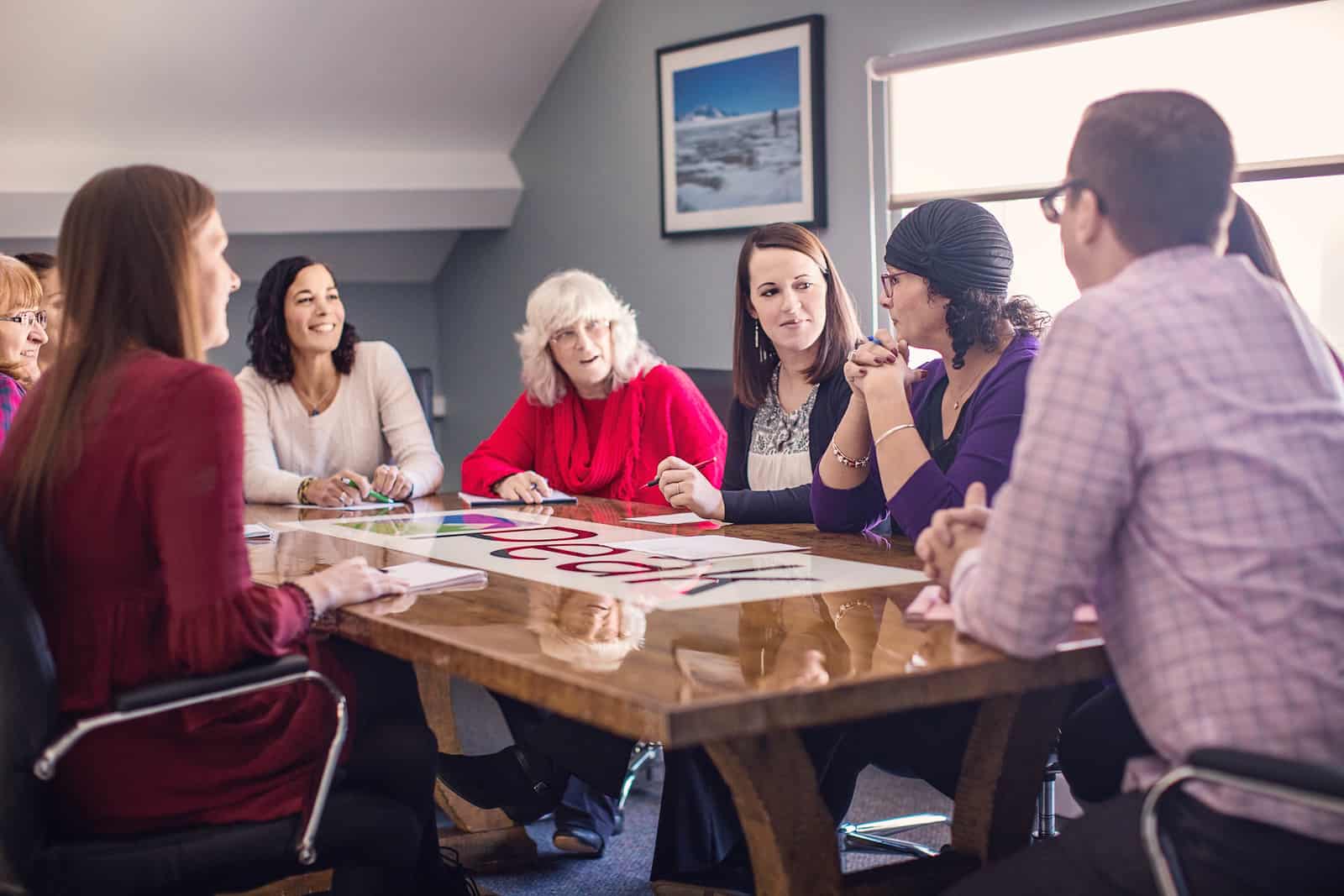 Ethics and Values, Defined
Professional values and ethics define what a company perceives as important for its' people. These serve as guidelines for everyone from the top-level executive to the employees working with consumers. We have made a commitment to collectively define, and adhere to, a stated set of core values as defined in the image below (or click here for a PDF). We share this information so our clients and potential employees can understand what Peak is about: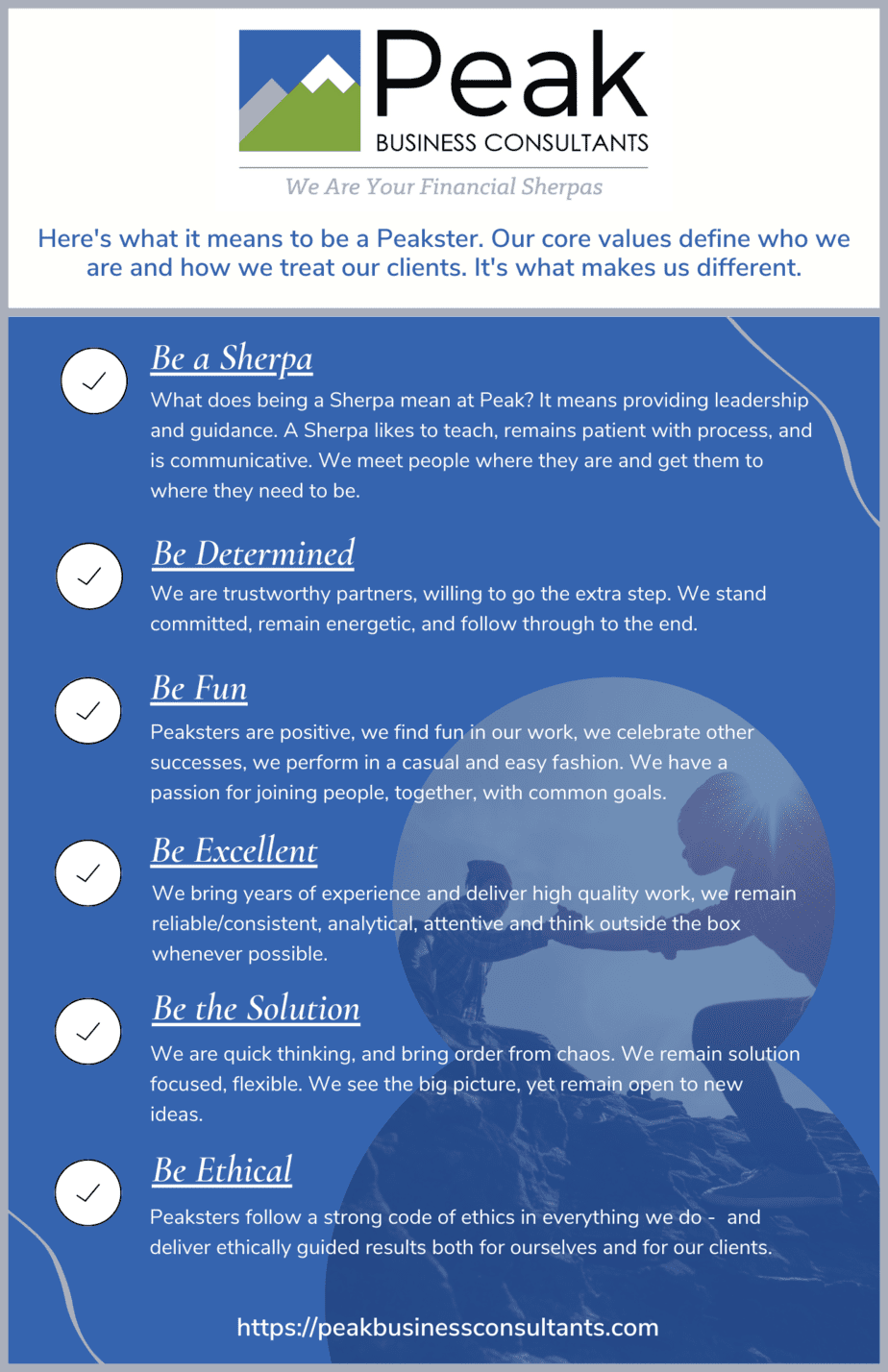 Why Work with Peak?
Peak has an expert team of financial management professionals.
Rest assured you are never alone, we work collaboratively and host regular information sharing sessions with the entire team so that each member has an understanding of your unique business needs and can contribute their expertise collectively.
We offer services well outside the realm of a typical "bookkeeper."
While we are perfectly happy balancing budgets and maintaining accurate and detailed financial records, our clients appreciate the opportunity to access our additional financial management services. We can assess, analyze and make recommendations regarding your financial strategy. This could include financial statement analysis, assistance with operational systems, productivity analysis, and auditing just to name a few. With a simple hourly pricing model, you can take as much advantage of our services, or keep it simple with just impeccable bookkeeping services. The choice is yours.
We offer a level of accuracy that we stand behind.
We have seen numerous occasions where "basic bookkeepers" are responsible for critical errors that can cost a company a significant amount of money. Real money. In addition to actual bookkeeping expense costs, the costs to clean up the mess left behind can also add up significantly, and prove critical to a small business. With Peak, you can feel confident that our work holds up to high standards of accuracy. We are fully bonded and insured and stand behind the quality of our work 100%. Most of our clients return to us year after year for a reason.
We respect your privacy. 
Confidentiality is paramount for many small business owners. Often, it proves difficult for companies to keep private financial records in-house through internal staff. Certain salary and benefit information simply must be kept confidential, and we can ensure complete privacy and confidentiality of your financial situation.
Our services are a la carte.
From basic bookkeeping or payroll management to comprehensive monthly or quarterly review and analysis, our services are tailored to meet the unique needs and wants of your business.
Experience.
We work with a wide variety of businesses spanning numerous industries, highlighted here: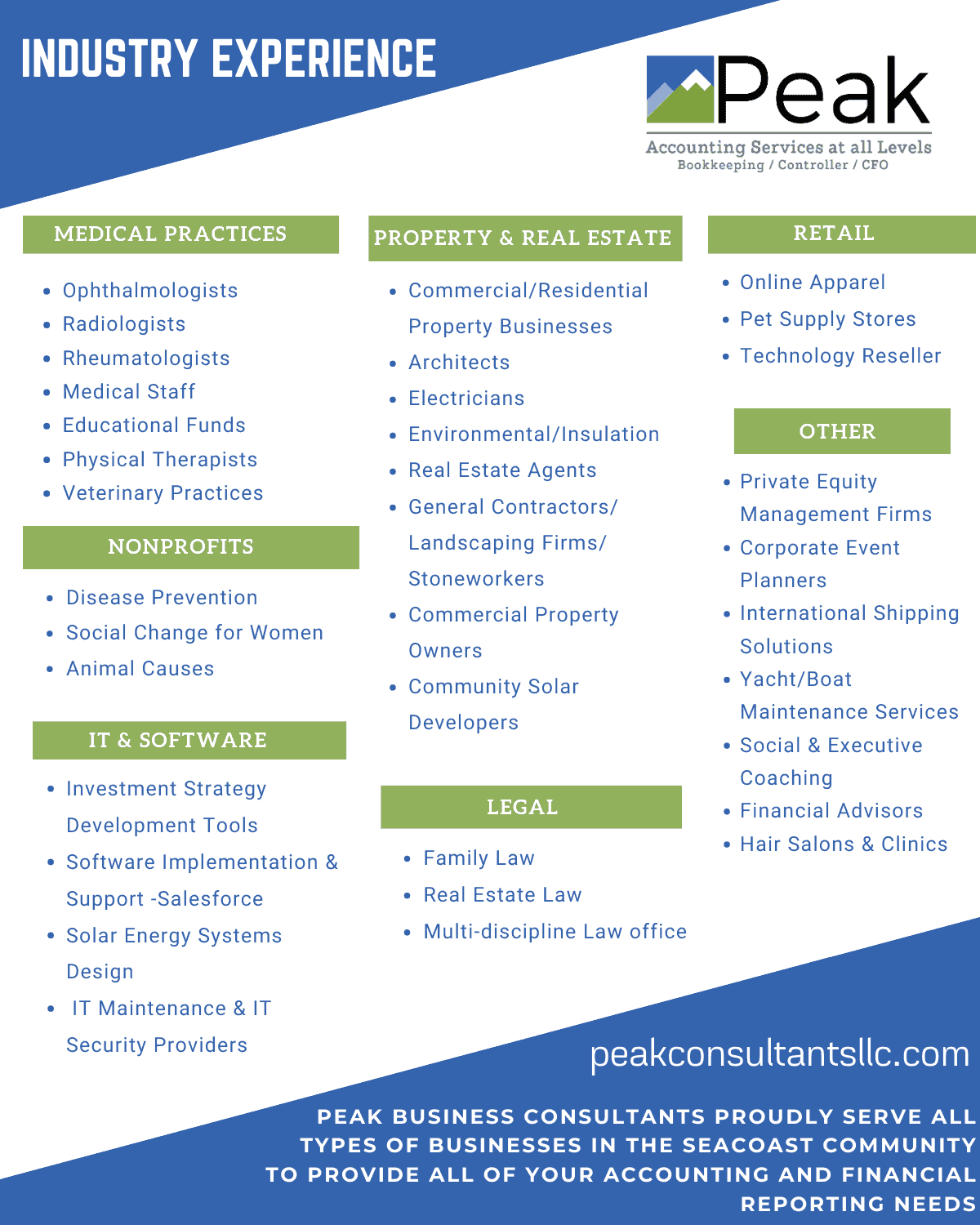 Contact Us today!
As always, we are happy to have a confidential, complimentary conversation to discuss our services and pricing structure at any time. Just give us a call at 603.379.2302 or drop us an email and one of our team members will follow up immediately with an introduction to our company.